Conference, Schools, Skype and Church Visits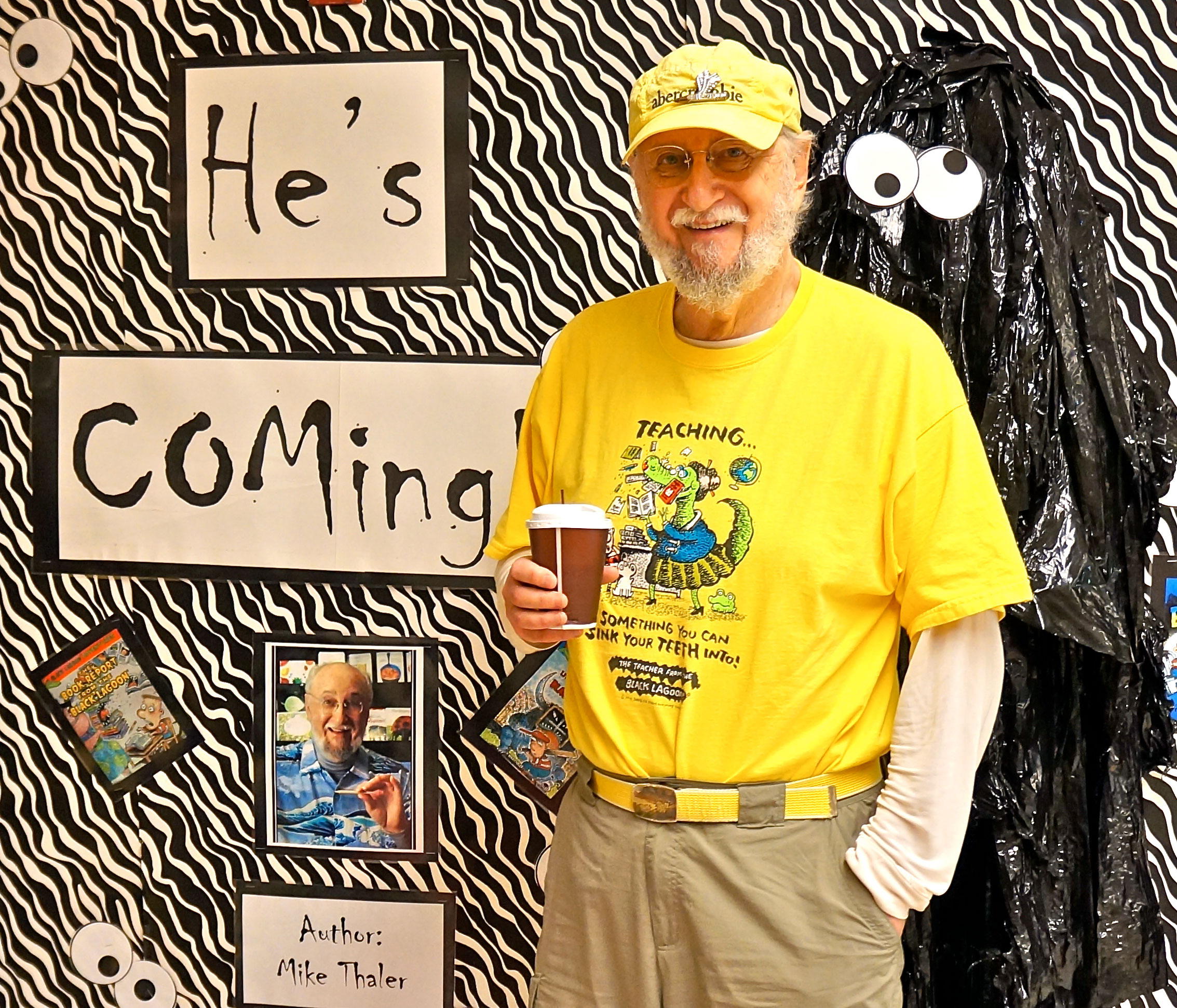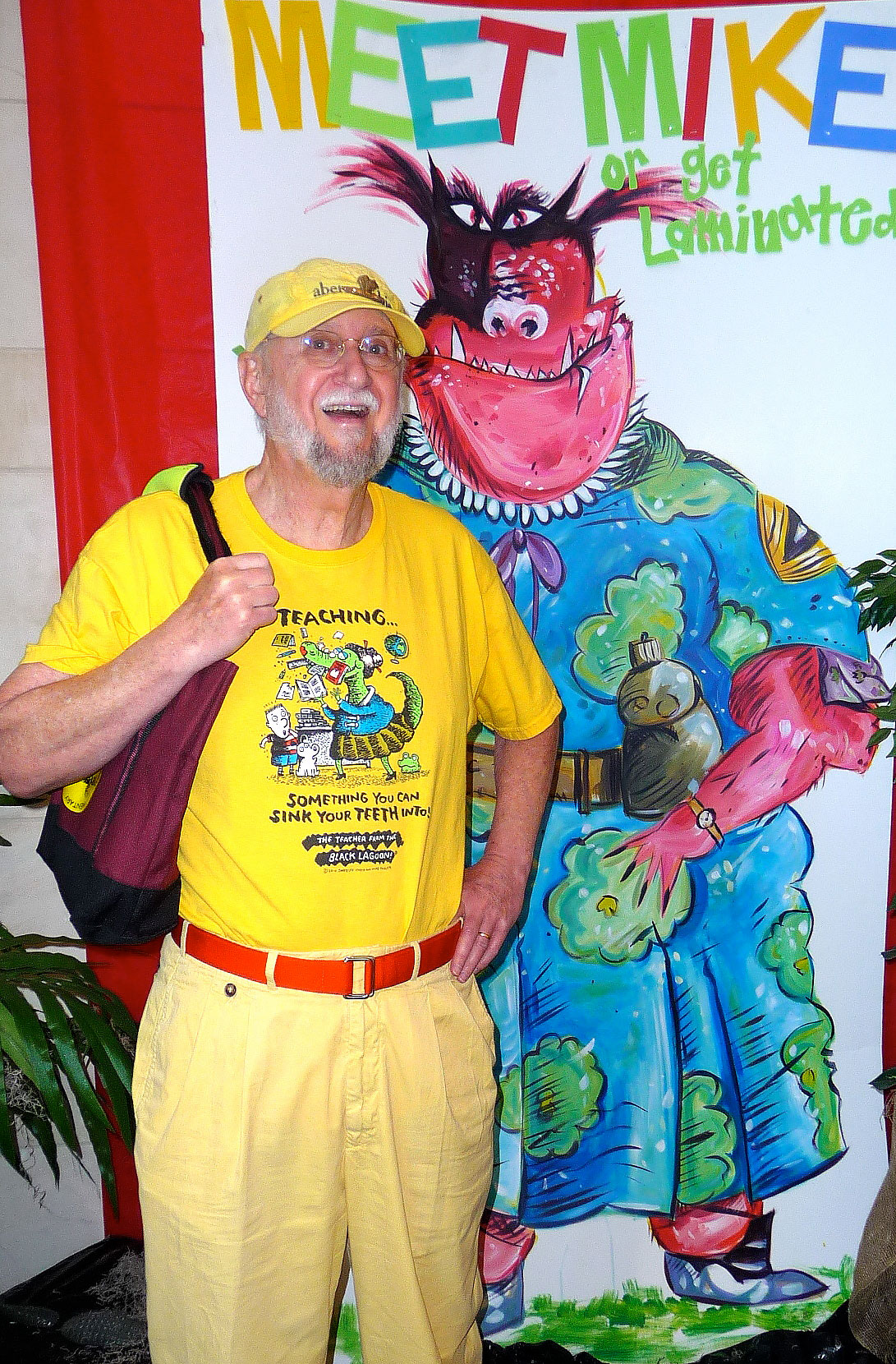 Testimonials
We have struggled getting my 9 year old son to read …UNTIL he found Black Lagoon series. What a lifesaver the books have been for my son! He never wanted to read until we got him the Black Lagoon books. He was always behind and about two months ago he tested right at grade level where he should be. His teachers are so happy! 
Thanks for the great series of books!!!!
Nicole S., Manitowoc WI 
Thank you for putting humor into the Black Lagoon books which has been the only series of books my son willingly reads. Even into 3rd grade he struggles with reading, comprehension, and letter reversal problems – all being addressed through school and extra work at home. But, all that extra work is exhausting. The Black Lagoon titles fill his weekly reading chart and we find new things within the illustrations every time we read together.
Lisa K.
I wanted to tell you how much my son and I are enjoying your books. Reading is not his best or favorite subject. Your books have really helped him develop an enthusiasm for reading! He was SO proud as he enthusiastically read the book by himself! 
Your books make me laugh out loud.  I can't begin to tell you the struggles we have had with reading and to actually sit down together and read one of your books and to not fight….it is absolutely wonderful. Thank you!! 
Nikki H., Wadsworth, Ohio
Mike uses humor to inspire imagination and help students of all ages, unlock their creativity.
Conferences, Book Fairs & Keynote Presentations
Invigorate your attendees with humor and the desire to read.
For more information: visits@MikeThaler.com
"We are still basking in the success of our Young Authors Celebration. Your visit to our school was unparalleled in promoting a love of reading and writing"
Jane R. Gaidos, Principal, W.W. Robinson Elementary School, Virginia
All of the students are now so excited about writing. He really inspired them to believe in themselves! He entertained us all (1,060 students and over 100 teacher/staff members) with his storytelling and riddle making. This was very meaningful for all that was there! Many students and teacher/staff members, were inspired to write and believe in our dreams!
Dori Seatriz, Media Specialist, Milike Elementary, Mililani, HI
School Visit
Mike has a limited amount of in-person visits. For more information: Visits@MikeThaler.com
Thank you for your visit to our school yesterday. I heard a lot of great feedback from the teachers and the children.
My brother babysat my boys yesterday evening, and when we returned home he showed us how Charlie (4th grader) was teaching him how to make up riddles! 
Your visit made a huge impact on the children… And I can personally attest that he inspired some good riddle writing!
Jennifer
"On behalf of all of Fircrest Elementary, we wish to thank you for the outstanding day we had when you visited with our students. Your humor, story telling, and imagination captivated everyone from Kindergarten age to our "hard to please" sixth graders. All were absorbed hearing your tales, seeing your use of cartooning to visually support characterization, and learning about your writing process…."
Shari Maricotti, Principal, Vancouver, WA
Skype Visit
Schedule a 20 minute Q&A Skype visit with Mike.
Church Visits
If Mike is in your area, he's happy to speak at your church.
This is a free program.
Send Mike a letter to: PO Box 408, West Linn, OR, 97068, USA