Mike Thaler, made his first appearance on Oct 8, 1936 at Queen of Angels Hospital in Los Angeles, California.
Mike graduated from Fairfax High School in 1955. He attended University of California at Los Angeles and the Art Center College of Design, located in Pasadena, California, majoring in English and Art.
While a college student, his cartoons, in a series called "The Majors", were published for The Bruin, the UCLA newspaper. (April 1956 to Feb 1957)
Mike moves to New York in 1958 (age 22) to begin his career by selling cartoons to Harper's Bazaar, Harper's Magazine, Horizon Magazine, Opera News, and The Saturday Evening Post.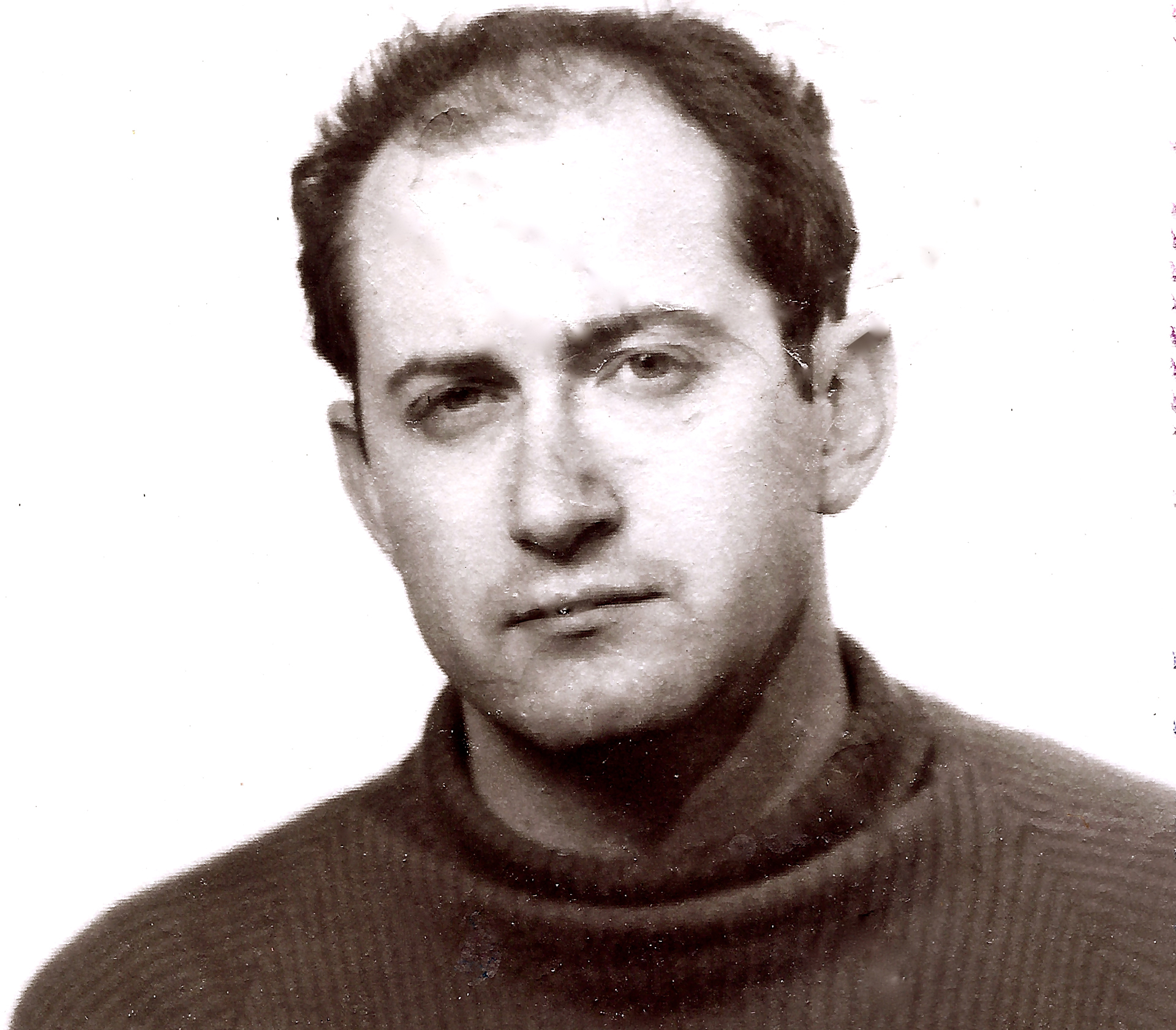 In 1960, Mike is called by Ursula Nordstrom, the legendary editor from Harper and Brothers, after reading his cartoon story called The Fallen Star in the Harper's Bazaar magazine. Ursula asks Mike to bring in a manuscript for a children's book.
Mike writes a story that very night called Magic Boy, and delivers it to her the next day. Ursula buys the manuscript and publishes Mike's first book in 1961. (age 25) Three more books follow in 1962 & 1963, the Clown's Smile, Penny Pencil and Moon Boy. Another publisher, Orion Press, publishes The Kings Flower. All were illustrated by Mike.
Mike begins working with William Cole to produce an anthology of Classic Cartoons, which is published in 1966.
This inspires Mike to start a new project called "Inkling" , a cartoon satire magazine, but before it can be published, the funding is withdrawn.
Feeling quite discouraged, Mike decides to walk away from being a cartoonist and moves to upstate New York.
A friend suggests he contact the Children's Television Workshop, as they were looking for writers. Mike meets with the PBS Electric Company Television director of animation who likes his idea for a character called "Letterman". Mike is hired and "The Adventures of Letterman" premieres during season two.
The first Letterman segment features a flying superhero in a varsity sweater and a football helmet, repeatedly foiled by the Spell Binder, an evil magician who made mischief by changing or removing letters to make new words.(HEELS became WHEELS). It features the voices of Zero Mostel, Joan Rivers and Gene Wilder. Mike writes the scripts for two seasons.
In 1974, Mike writes, How Far Can a Rubberband Stretch?, which became a huge success and turns his focus back to writing children's books. For 15 years, from 1974 to 1989, Mike publishes 56 books with 40 of those being riddle books. Mike illustrates 38 of the riddle books and is dubbed "America's Riddle King," by the Arizona Republic newspaper.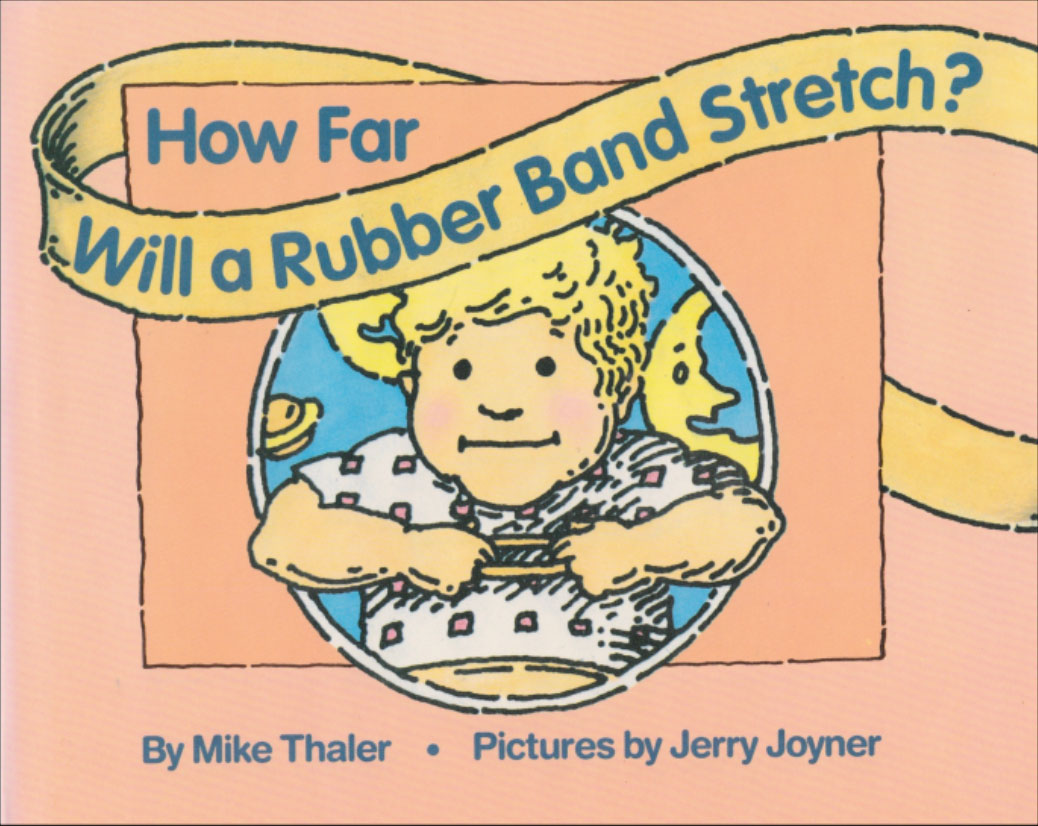 During this time period, an editor at Avon Books, Jean Feiwel, pairs Mike with a new illustrator, Jared Lee in 1981, to illustrate Mike's latest manuscript called, A Hippopotamus Ate the Teacher. It begins a relationship of humor which will produce over 95 books.
Once asked, "Why don't you illustrate anymore?" Mike smiled and replied, "Jared is better."
Mike Thaler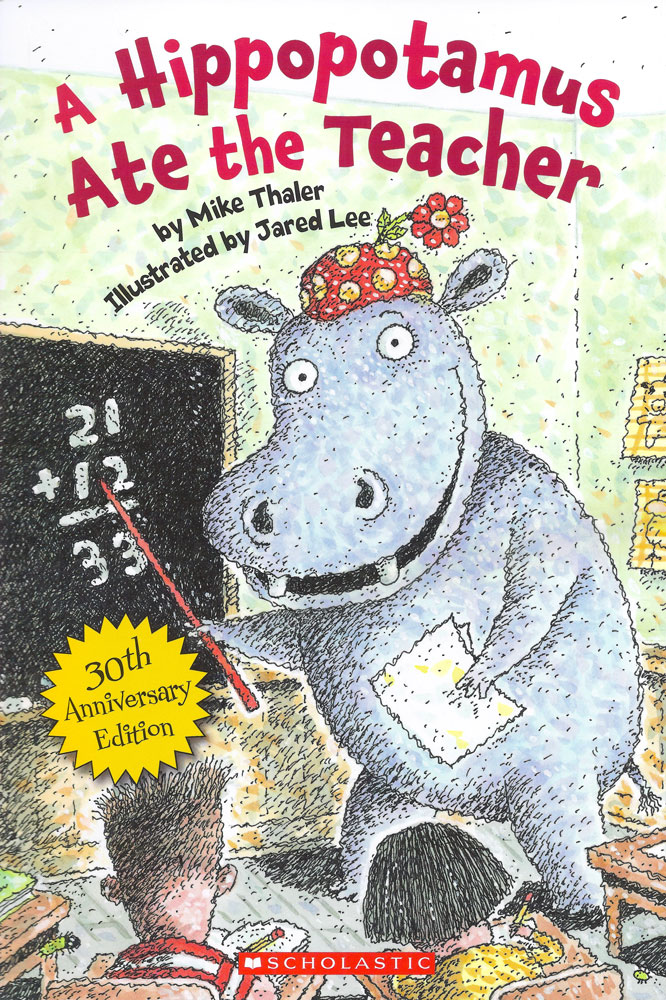 The First Black Lagoon Picture book
 The First Black Lagoon Chapter book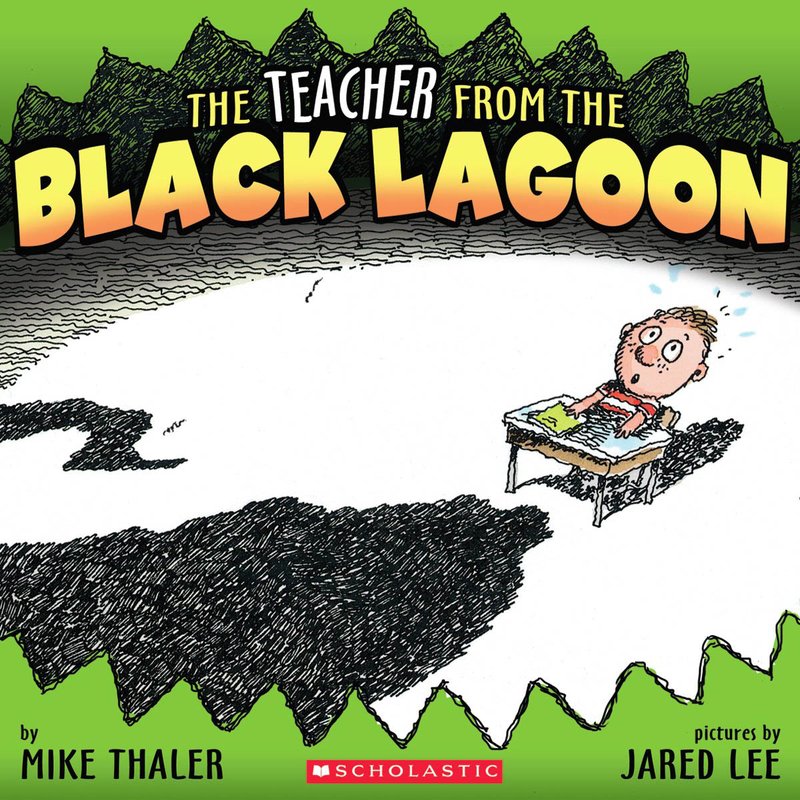 The Teacher From the Black Lagoon, is published in 1989 written by Mike and illustrated by Jared Lee. 19 more Black Lagoon picture books follow.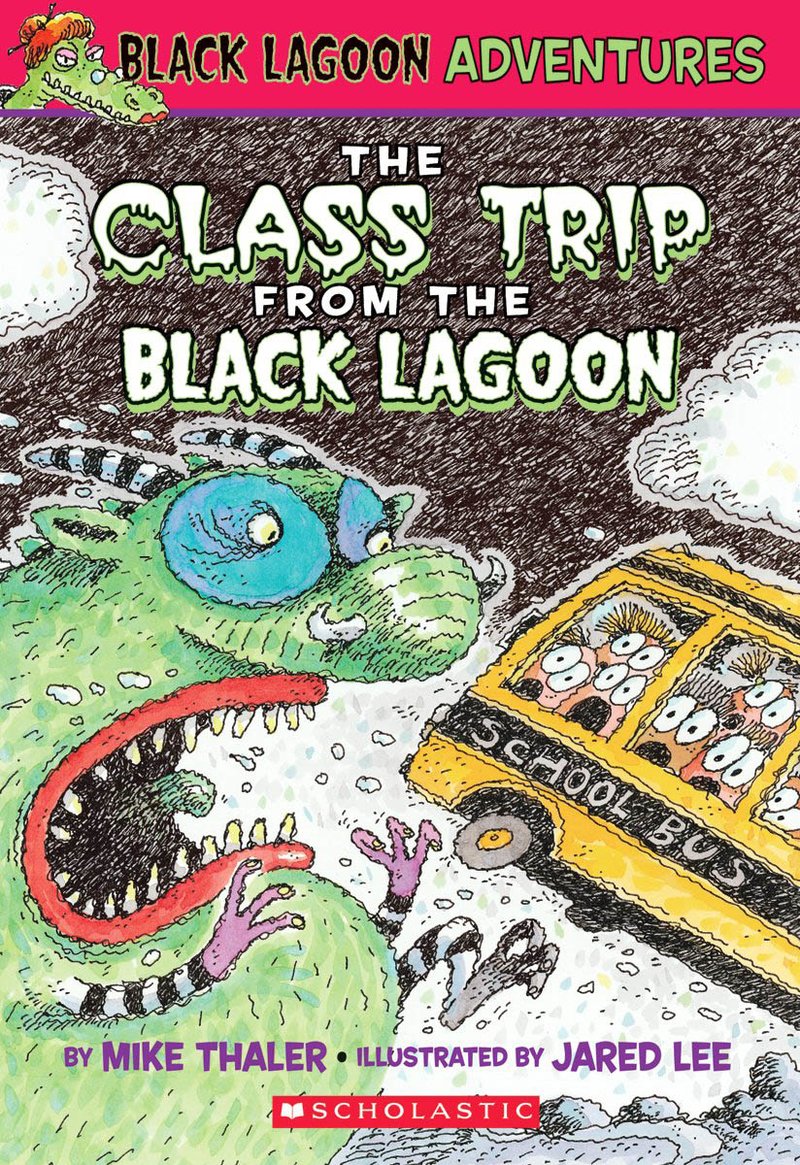 The Class Trip from the Black Lagoon, in 2002 There are 37 Black Lagoon Chapter books in this series.
Other Book Series written by Mike Thaler
1. Moonkey: Children's Choice citation, International Reading Association and Children's Book Council, 1982
2. Seven Little Hippos: IRA Children's Choice Award 1992-94
3. The Cafeteria Lady from the Black Lagoon: IRA Children's Choice Award 1992
4. The Bully Brothers: Children's Choice Award 1995
5. Cinderella Bigfoot: #1 Pick, USA Today 1998 & IRA Children's Choice Award
6. Hanzel & Pretzel: IRA Children's choice Award 1998
7. Princess and the Pea-ano: IRA Children's Choice award 1998
8. Schmoe White & the 7 Dwarfs: IRA Children's Choice award 1998
9. The Music Teacher from the Black Lagoon: IRA Children's Choice award 2001
10. The Custodian from the Black Lagoon: IRA Children's Choice award 2002
11. The Librarian from the Black Lagoon: Nomination Young Hoosier Book Award 2006)
12. The Librarian from the Black Lagoon (2004) Awarded by Association for Library Services to Children: Notable Children's Videos 2004
13. The Teacher from the Black Lagoon (2008) Awarded by Association for Library Services to Children: Notable Children's Videos 2004
Mike Thaler lives in West Linn, Oregon with his wife Patty. Mike and Patty have traveled throughout the world, helping children and teachers create their own stories, riddles, and books. He writes and teaches with creativity, inspiring his audiences with a love of language. You can now watch his humorous school presentation on DVD: Black Lagoon Author Visit.
Mike has published over 200 books during his career…which still continues!

Send Mike a letter to: PO Box 408, West Linn, OR, 97068, USA